Property Details
Equestrian Paradise Alajuela, san jose 60504
Offered at $3,800,000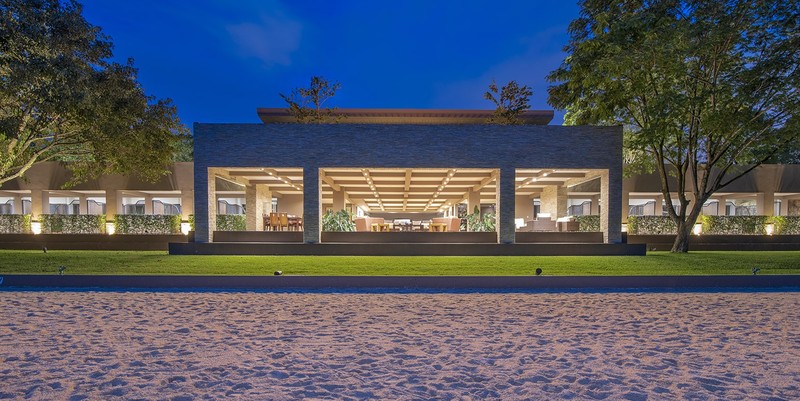 Listing Agent: TIMOTHY FENTON
MLS Number: tflx01
Status: Active
Type: Single Family Homes

Year Built: 2012

Bedrooms: 2

Bathrooms: 5

Sq. Ft: 10300

Lot Size: 3.5acres

The Cortijo Equestrian Estate, Alajuela
Description
-Horse-lover's estate with premiere horse facilites, luxury office and entertainment area with a 2-bedroom apartment.
-Professionally landscaped gardens and custom-built stables on 3.5 acre property
-Extensive open and covered area with lounge, office, bar, living and dining rooms that face the open-riding area.
-Option for additional 14.8 acres with round pen, private water rights, guest cottages, more stables and an additional independent entrance.
-Minutes from Costa Rica's main international airport in Alajuela

A horse-lover's dream. The Cortijo Equestrian Estate is a unique equestrian property in Costa Rica's Central Valley, with top-quality boarding, training and event facilities. The property includes two sets of custom-made stables, open-riding area, round pen and a waiting area with multi-use spaces. The structures also include an extensive social and entertainment area and a fully equipped luxury two bedroom apartment. The Cortijo Equestrian Estate sits on an impeccable landscaped property of 3.5 acres in Alajuela, just minutes from the International Airport (SJO).

A brick driveway lined by fully mature trees, flat-green areas and delimiting shrub hedges welcome visitors to the unique elegance of Cortijo Equestrian Estate. Facing the spacious open-riding area, guests and clients arrive to a luxury welcome center with a large open area and multipurpose spaces. Wood floors, detailed ceilings and stone columns blend the various living and dining areas, the bar, office and lounge areas.

The grand kitchen at The Cortijo Equestrian Estate boasts a central island and surrounding quartz countertops. Professional grade stainless steel appliances equip the area with modern technology, great looks, and everything needed to put on a show.

The horse stables were custom-made with top materials, practical design, and incorporate smart audio and lighting systems that provide comfortable facilities to care for and enjoy the equine residents.

The Cortijo Estate's home offers total privacy from the equestrian facilities. Its social area boasts an integrated living and dining rooms with double-height ceilings, marble floors and each with access to the terrace through glass, sliding doors. This last area is one of the house's most distinguished, offering both a covered and opened space. A central fire pit with marble tables and benches set a relaxing ambience to be enjoyed in sunset afternoons and chilly nights. In addition, a reflecting pool creates an inviting space for quality time with friends and family, overlooking green views of the property.

The private area of El Cortijo, Equestrian Estate offers two bedrooms, each with a complete bathroom. Marble detailing, exotic granite, walnut crafts and expansive Pella windows characterize the family quarters. The master suite boasts access to the terrace, air conditioning, double sink and rain shower in its bathroom. Two offices, an entertainment room and a guest bathroom are also part of the house.

The main structure includes covered indoor parking for five vehicles, with space for more than 25 vehicles outside, ideal for large equestrian events, classes or competitions. The Estate is conveniently located minutes away from the International Airport and secured by a tall fence and several guard posts around the property.

An additional plot of land of about 6 hectares may be purchased, including a round pen, private water rights, guest cottages, more stables and an additional independent entrance.
Highlights
Central A/C, Contemporary , Cross-ventilation Fireplace / Chimney Multi-level distribution Natural light Office Space Open Design Panic Room
Smart Audio Smart Lighting Security system Maid's Quarters Storage Area Balcony
Terrace/Patio Bar Area Mountain View Landscaped Gardens Guest House Backup Electric Generator Horse Stables
Information is deemed to be true, but not guaranteed.