Property Details
Hacienda Pinilla Tamarindo, Guanacaste 60504
Offered at $2,300,000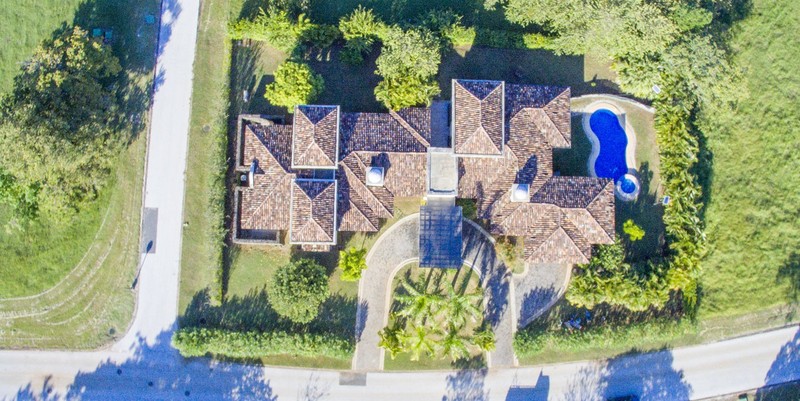 Listing Agent: TIMOTHY FENTON
Phone: (506) 8446-0275
MLS Number: tflx02
Status: Active
Type: Single Family Homes

Bedrooms: 5

Bathrooms: 5

Sq. Ft: 9800

Lot Size: 0.6 acres

Casa Luna @ Hacienda Pinilla
Precious local woods give both a sense of elegance and life to every corner of the home.
Spacious well-lit social areas connect wonderfully with the classic styled kitchen.
Exclusive Pinilla location with golf course, tennis courts, club-house, bars, hotels and more.
Casa Luna is a luxury design home located in Avellanas, a beautiful white sand beach with turquoise warm waters most of the year. The house offers impeccable balance between comfort and tropical warmth. It's characterized by its fresh design contrast between the details of precious woods and bricks, artistic floor mosaic tiles, and wide-open spaces with more than double height ceilings throughout the whole property.

The living room is both elegant and spacious, which allows the cool breeze to flow amongst the different social areas of Casa Luna. The dining room opens onto the patio and pool area thru its beautiful wood framed sliding doors. The master bedrooms, full with life, light and comfort, define what luxury at the beach means! There are two main bathrooms with marble jacuzzis and internal patio views.

Casa Luna is located inside a 4,500 acre Hacienda-style residential development in the magnificent North Pacific Coast of Costa Rica. Most of the Hacienda will remain untouched, making this place really special to visit. Howler monkeys, iguanas and other amazing creatures coexist in this small piece of paradise, making it easy to spot them while hiking or horseback riding along the coast. Awesome waves and a beautifully designed eco-golf course will keep you busy in your new home.
Information is deemed to be correct, but not guaranteed.